 WHAT WE BELIEVE
We believe that God has created children uniquely, each in his/her own special way. We believe that children learn through play and hands-on experiences! The love and faithfulness of Jesus Christ can be found in every aspect of learning.
Our goal is to provide experiences that meet each preschooler's individual needs in the areas of physical, social, emotional, creative, intellectual and spiritual growth.
At Concordia Lutheran Preschool, we provide a Christ-centered, safe, and nurturing learning environment where children are free to learn and explore in his/her own creative way.
ENROLLMENT
Fall enrollment for current preschoolers, members of Concordia Lutheran Church, regular attenders and those who consider Concordia their church home, and siblings of children already enrolled in the program may enroll February 1st.
Enrollment opens to those on the waiting list and to the public on March 1st, as space allows.
Concordia Lutheran Preschool will provide preschool to any child regardless of race, sex, national origin, religion, or physical, mental, or sensory disability.
We are currently enrolling with limited spots available for the 2023/2024 school year. We also have waiting lists for our 2024-2025 academic year.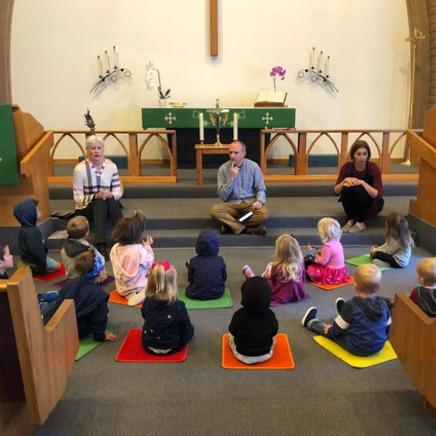 CONTACT US
If you have any questions, please contact our director, Amber King by email: preschool@concordiapullman.org or phone: 509-332-2830.